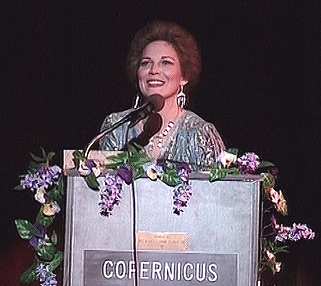 Jo Addie (SIT 1912 Extra and Producer of the SIT Event videos) hosts the Midwest Regional Somewhere In Time Celebration at the Gateway Theatre/Copernicus Center in Chicago, June 21, 1997.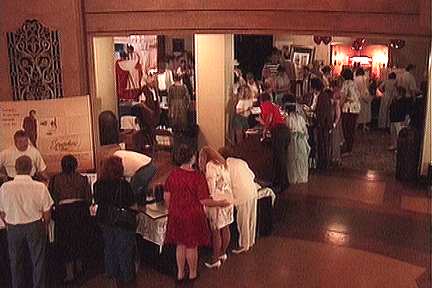 Terrific SIT memorabilia brings enthusiastic response from attendees in the lobby. Photo shot from the sweeping deco staircase leading to the balcony.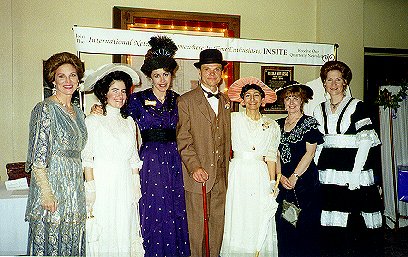 INSITE members Jo Addie, Cheryl Abel, David and Theresa Smith, Peggy O'Connor and Jeannie Glover.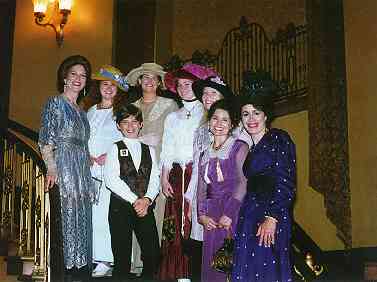 A group of happy attendees on the Gateway's sweeping staircase.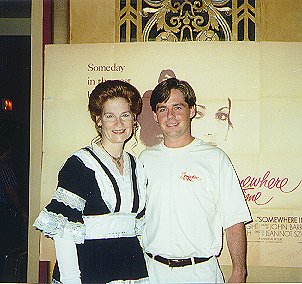 INSITE member Jeannie Glover poses with actor Sean Hayden (Young Arthur).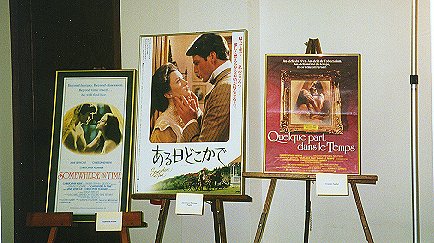 Jo Addie's collection of foreign posters on display, (left to right) Australian, Japanese, and French posters.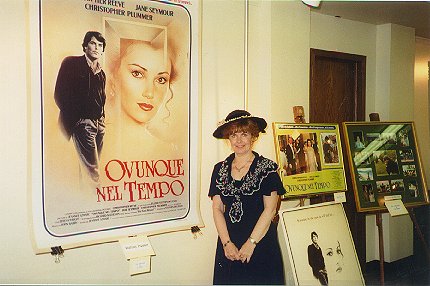 Attendee Peggy O'Connor poses next to the gorgeous Italian poster from Jo's collection.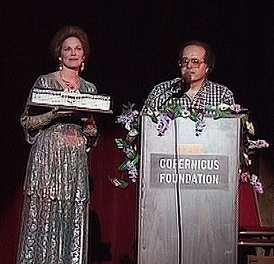 Peter Franks offers one of his magnificent Grand Hotel Music Boxes up for a special raffle. It is modeled after the one in the movie, but is even more detailed, taking him two weeks to make each one.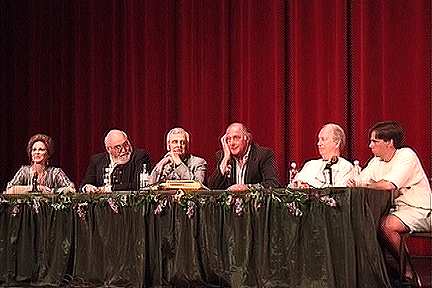 The entire Celebrity Panel, (left to right), Jo Addie, Hal Frank, David Hull, Stan Adams, Paul Cook and Sean Hayden, answered an array of questions from the audience, regarding intimate details of the creation of SIT.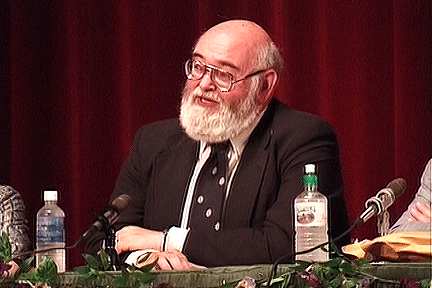 1912 Stage Manager, Hal Frank, relates a fascinating story in his powerful, theatrical voice.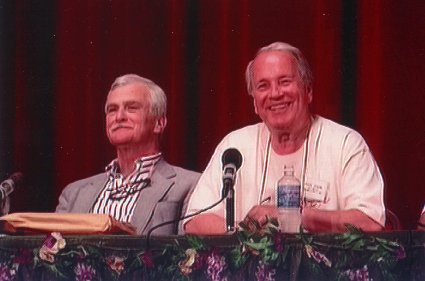 David Hull (Hotel Manager) and Paul Cook (Dr. Hull) worked together in the final scene and are close friends.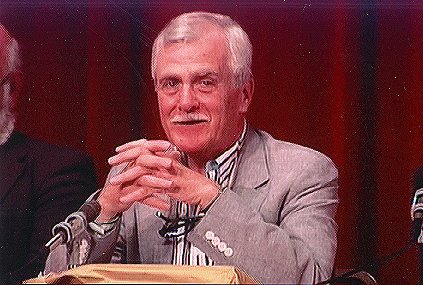 David Hull describes the joy of working on Mackinac Island.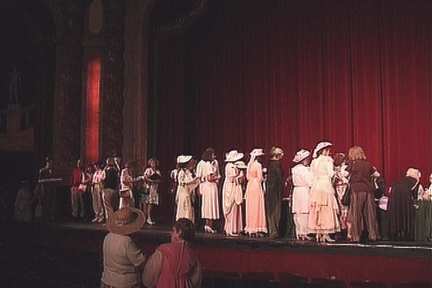 The autograph session was a big hit with guests who waited in line to meet the celebrities on stage.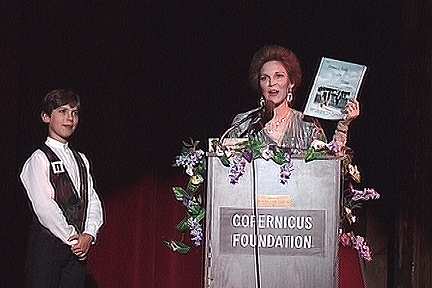 Jo holds up a copy of the, The Somewhere In Time Story, by INSITE Founder Bill Shepard--a must-have for all SIT fans.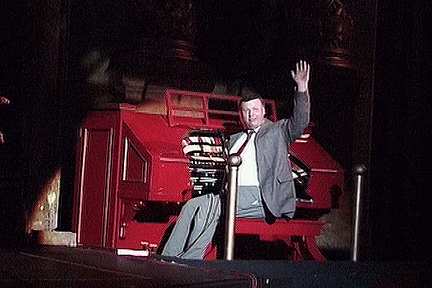 Silent film accompanist, Jay Warren, seated at the Gateway Grand pipe organ, acknowledges the audience's thunderous applause following the sing along.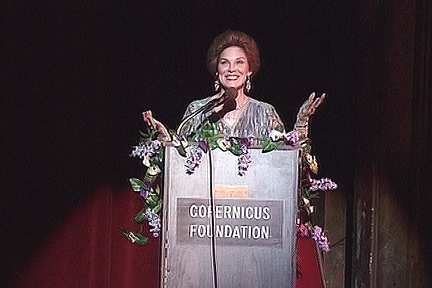 Jo congratulates the crowd for their efforts in preparing their vintage costumes to attend the event, and asks, "Wasn't it worth it?"